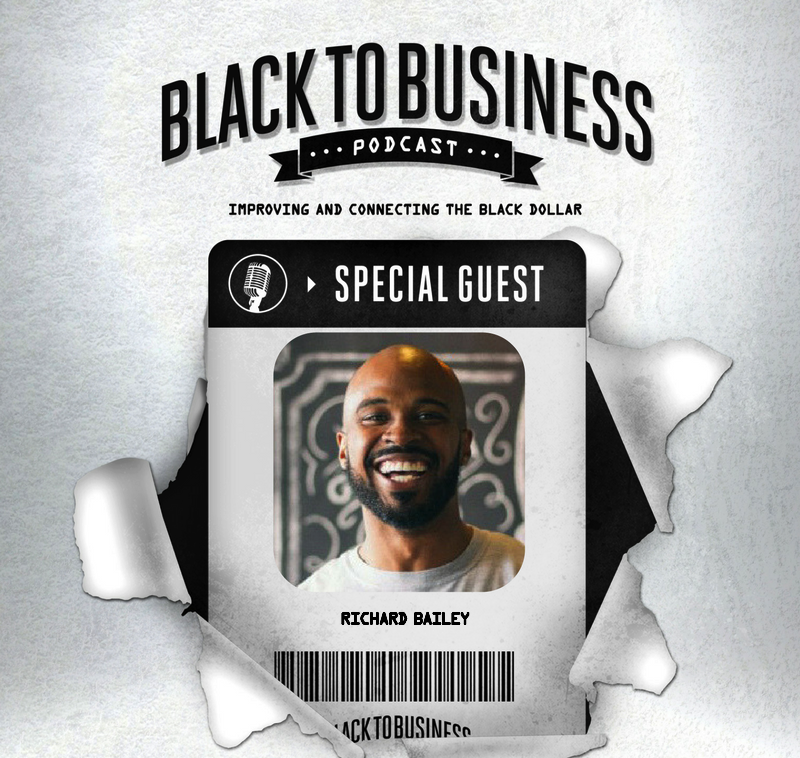 EP 10: Health and Fitness in the Black Community x Richard Bailey of GrpFit
Name: Richard Bailey

Age: 31

Current Title: Co-Founder of GrpFit

Location: Oakland,​ ​CA

Rich​ ​fell​ ​in​ ​love​ ​with​ ​Health​ ​and​ ​Fitness​ ​at​ ​an​ ​early​ ​age.​ ​From basketball,​ ​football,​ ​track​ ​and​ ​field​ ​to​ ​15+​ ​years​ ​of professional​ ​and​ ​competitive​ ​dancing,​ ​health​ ​and​ ​fitness​ ​has been​ ​an​ ​integral​ ​part​ ​of​ ​his​ ​life.​ ​The Harlem, NY native ​graduated​ ​with​ ​a Bachelor's​ ​of​ ​Science​ ​in​ ​Computer​ ​Engineering​ ​Technology
from​ ​the​ ​Rochester​ ​Institute​ ​of​ ​Technology​ ​and​ ​followed​ ​with​ ​a​ ​Master's​ ​of Business​ ​Administration​ ​from​ ​the​ ​University​ ​of​ ​Rochester,​ ​Simon​ ​Business School.​ ​His​ ​professional​ ​experience​ ​includes​ ​software​ ​engineering, technology​ ​research,​ ​finance​ ​and​ ​business​ ​operations.​ ​
During this episode we discuss how how the GrpFit Team has created a community around fitness for the Black community.
Richard shares why they chose to focus specifically on the Black community.
Not only does Richard work out almost every day of the week, he does so while balancing a startup, and a full-time job. Be prepared to leave with no excuses.
STAY CONNECTED:
Richard: Instagram | Twitter | Facebook