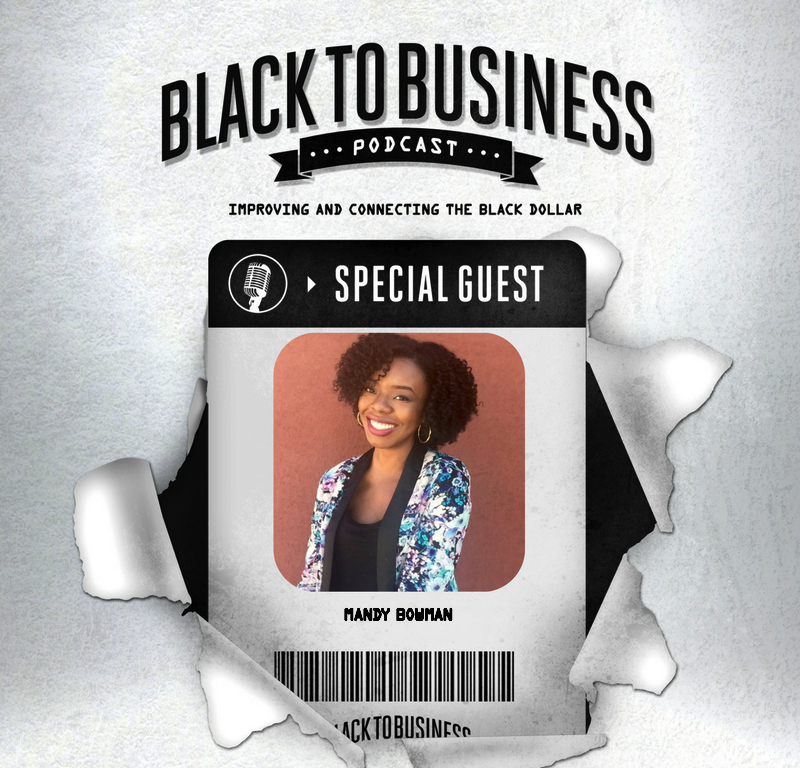 EP 14: The Power of Black-Owned Businesses x Mandy Bowman of Official Black Wallstreet
Name: Mandy Bowman
Age: 28
Current Title: Founder & CEO of Official Black Wall Street
Location: New Jersey
Education: Babson College
Mandy Bowman is the Founder and CEO of Official Black Wall Street. After studying entrepreneurship at Babson College, she set out to empower the Black community through economics and ownership. With a deep-rooted passion for all things social media, entrepreneurship, and Black culture, she has worked tirelessly to make it easier for others to find and support Black entrepreneurs through her digital platform and Black business directory, Official Black Wall Street.
In 2017 Mandy was invited to TEDx Dover, the first TED event held at an HBCU, to give a TED talk on ownership and long term wealth in the Black community. She was also chosen to present her business pitch to a panel of celebrity entrepreneur judges on Centric TV's new series 'Queen Boss.' Just before the 2017 holiday rush, Mandy launched the highly anticipated app version of Official Black Wall Street to help people find and support online-based and brick & mortar Black-owned businesses.
Making headlines as the first app to alert users whenever they're near a Black business, the app was featured in Black Enterprise, Essence Magazine, News One, Blavity, CBS News and various other publications. During her professional career Mandy has worked at Atlantic Records, Complex Magazine, and Essence Magazine in social media and digital marketing. When she isn't working to fuel Black businesses, she is volunteering as a mentor to inner city students and creating social strategies for small businesses.
DURING THIS EPISODE WE DISCUSSED:
Recycling money in the Black community

The power of focusing on the Black consumer/audience

Using social media to grow your business

Building a team of people who are passionate and reliable
OTHER PLACES TO LISTEN: Apple | Soundcloud | Stitcher | Google Play
STAY CONNECTED:
Mandy: Website |  Instagram | Twitter  | Facebook