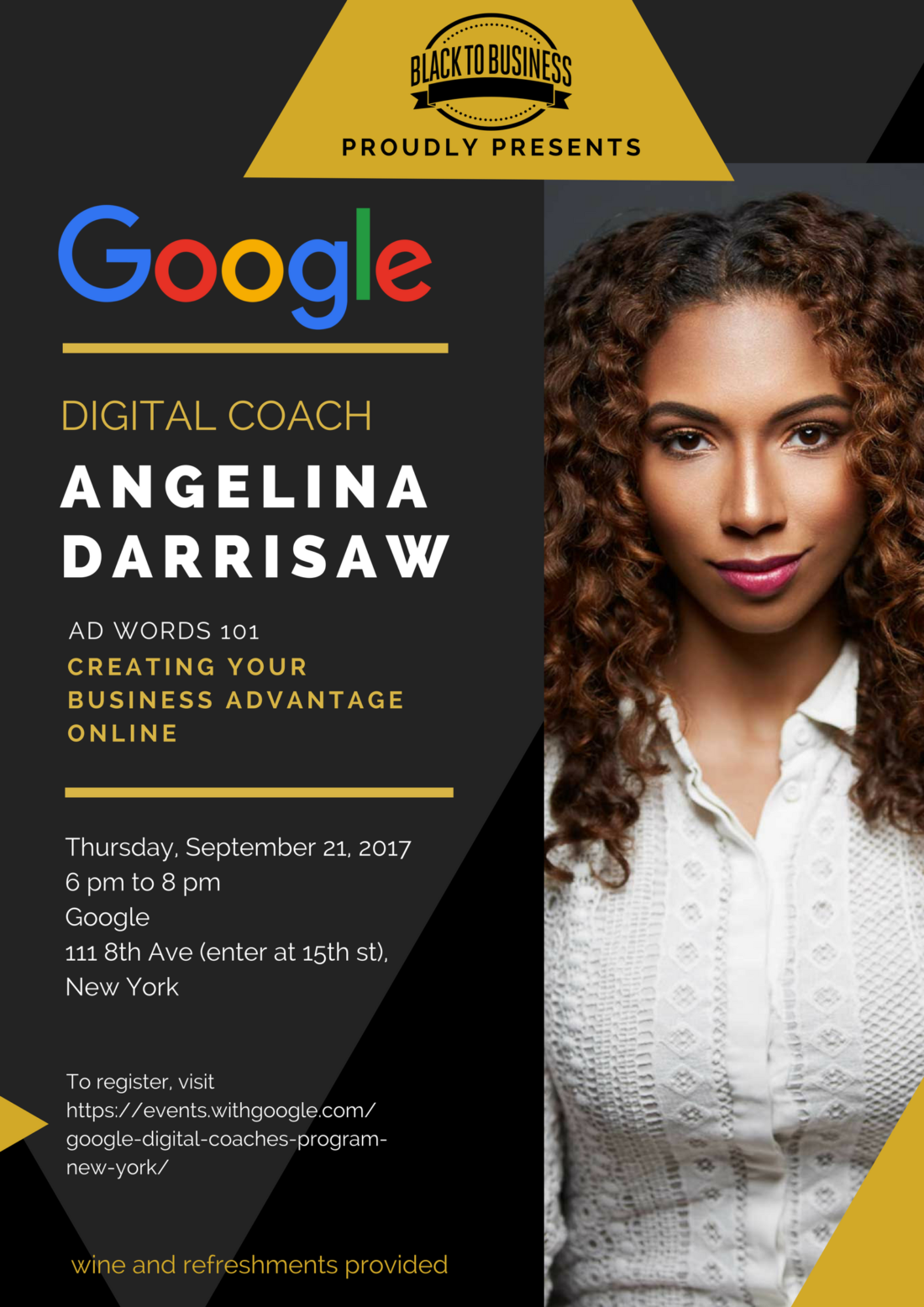 NYC Event: We Partnered with Google! Join Us. 9/21
Are you looking to learn more about digital marketing and how it can propel your business to the next level? Black to Business is proud to present Google Ad Words 101 session with Digital Coach Angelina Darrisaw, CEO of C-Suite. During this informative session business owners will receive guidance on how to improve web presence, how to reach new customers, and how to use Google AdWords to do so.
When: Thursday, September 21, 2017, from
Where: 111 8th Ave (enter at 15th street), New York
Time: 6PM-8PM in NYC.
Wine and refreshments will be served.
Space is limited
You don't want to miss out on this opportunity to grow, connect, and engage as Black to Business is fully committed to providing quality resources to black entrepreneurs. See you there!