15 Black-Owned Businesses You Should Support on Black Friday
Black Friday is here and it's only right to add some black-owned businesses to your list of favorites to support this holiday season. Team "Black to Business" has compiled a list of 15 black-owned businesses making waves in the community. In no particular order: 
1. The Lip Bar
HQ: Detroit, MI (sold online)
Founder(s): Melissa Butler
Established: 2011
Website: https://www.thelipbar.com
IG: @thelipbar Twitter: @thelipbar
About: The cocktail inspired lipstick brand The Lip Bar is continuing to make waves for the beauty industry. Handcrafted by founder and mixologist Melissa Butler, the bold colored "lippies" are made from natural ingredients that include shea butter, Vitamin E, and avocado oil. The Lip Bar started after the former Wall Street analyst became fed up with the normal boring and toxic makeup and instead decided to challenge the current standard of beauty by creating bold and bright lip colors packed with all natural ingredients.
Why you should support: Against all odds, and after being called "colorful cockroaches" on national television (Shark Tank), the Lip Bar has continued to prevail. Bringing in over $107,000 in sales within the last two years, this brand has shown that "there is no force more powerful than a woman determined to rise."
2. Huetiful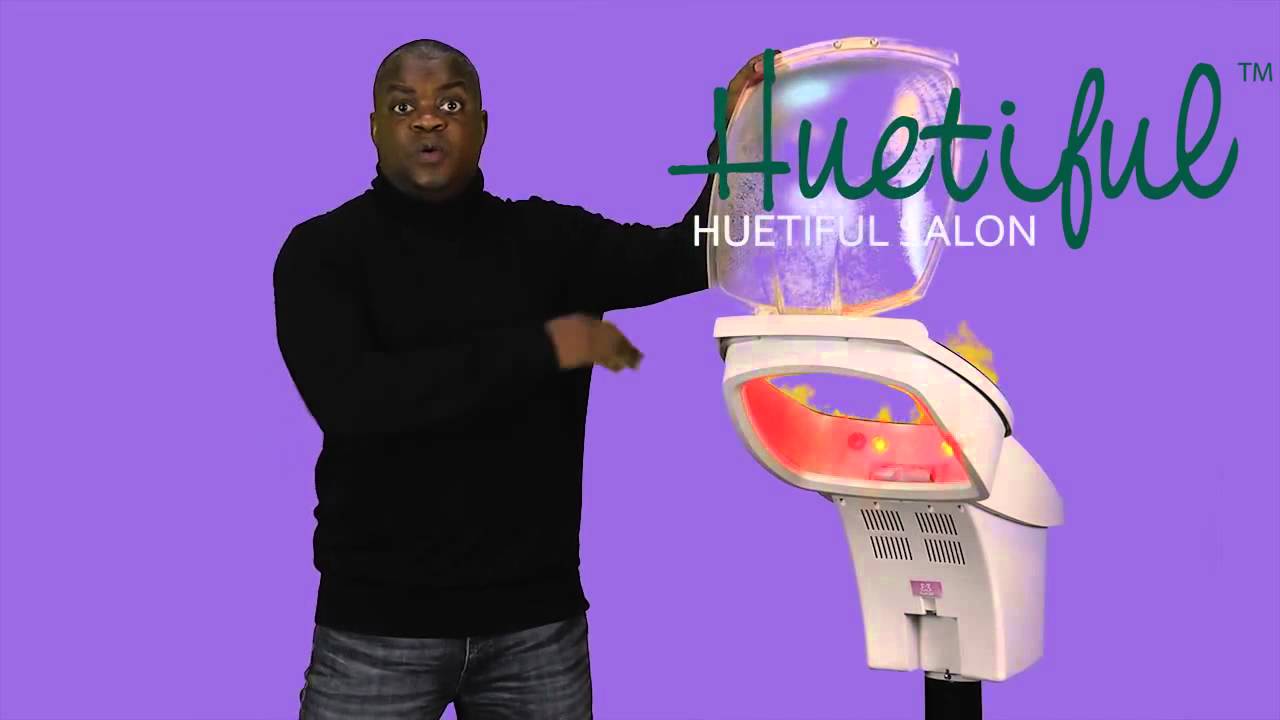 HQ: Chicago, IL
Founders: Ken Burkeen
Established: 2012
Website: http://www.behuetiful.com
IG: @huetifulsalon Twitter: @Huetiful
About: Introduced by former Proctor & Gamble marketing and brand manager Ken Burkeen, the Huetiful brand is solving every woman's battle with breakage, split ends, and dry hair woes. The company's Huetiful Hair Steamer are designed to provide hydration to the hair of women of all hues and shades. These hair types can range from natural and curly, natural and straight, as well as relaxed.
Why you should support: As said by founder Ken Burkeen,"Huetiful," the belief that beauty among women of all different "hues'' or "shades" can vary. It is important that we as society embrace this and that manufacturers design products in recognition of that.  
3. Miss Jessie's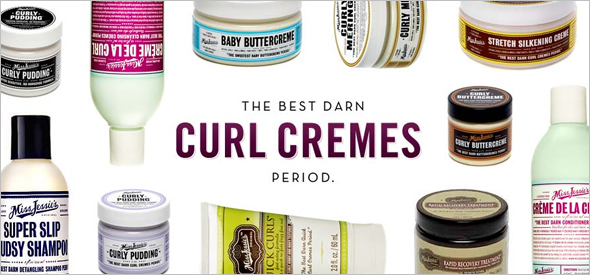 HQ: New York, NY
Founders: Titi and Miko Branch
Established: 1997
Website: http://missjessies.com
IG: @miss_jessies Twitter: @miss_jessies
About: The sisters first began their journey in 1997 with a Brooklyn salon dedicated to curly hair before launching their hair care line in 2004.  The brand has been a huge success within the natural hair community and has graced the shelves of  major drug stores like CVS, Walgreens, Target, and Walmart to name a few.  What started as an idea in their kitchen has now gone to become a multimillion dollar hair care line.
Why you should support: Any natural hair event you attend, you are sure to see a Miss Jessie's product somewhere. The brand is notorious for their continued sponsorships allowing the consumers the ultimate experience within the community.
4. Armani Blair Hair Collection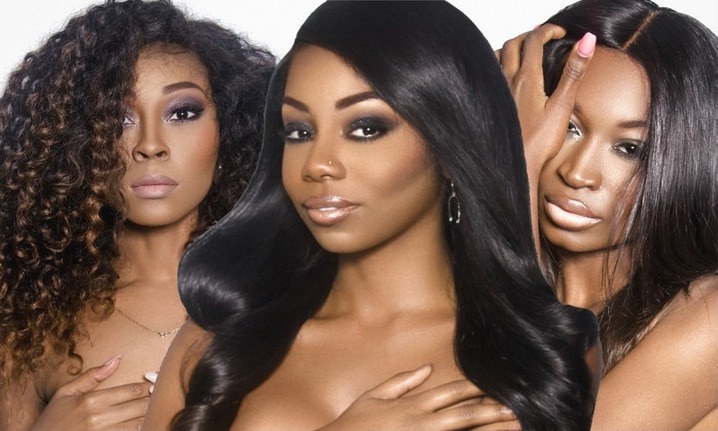 HQ: Online
Founder: Armani Blair
Established: 2015
Website: http://www.armaniblairhaircollection.com/
IG: @ArmaniBlairHairCollection
About: This luxurious hair collection specializes in providing top-tier hair extensions, frontals, lace closures, and glamorous wig design. The Armani Blair Hair Collection customizes its products based on the needs of its clientele. ABHC has truly mastered the art of making women feel beautiful.
What makes it a great business?
It allows women to embrace their beauty and obtain a hairstyle that makes them feel gorgeous.
5. KZK Beauty Supply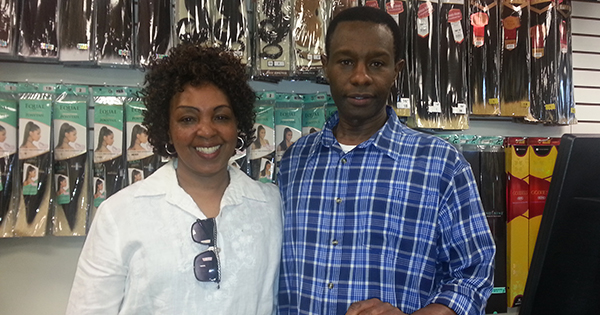 HQ: Ferguson, MO
Founders: Mr. & Mrs. Gathungu
Established: 2015
Website: https://www.facebook.com/KZK-Beauty-Supply-619845508119096/
About: The founders of this awesome establishment saw an opportunity to rejuvenate a tumultuous community. Mr. & Mrs. Gathungu's strong interest in owning a beauty supply store came to fruition in June 2015. The Gathungus didn't let fear prevent them from improving and connecting the black dollar.
Why you should support: The establishment of this business clearly indicates that something good can come out of an unfavorable situation. The death of Michael Brown had a deep impact upon the Ferguson, MO community. But the founders of this business had a greater interest in ensuring a better future for generations to come.
6. TresseNoire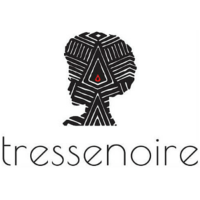 HQ: Online
Founders: Octavia & Regina
Established: 2014
Website: https://www.tressenoire.com/
IG: @tressenoire Twitter: @TresseNoire
About: After experiencing numerous hours at the hair salon, Octavia and Regina saw a need for making natural hair care more convenient. TresseNoire consistently brings luxury natural hair care to the doorsteps of many women around the country. This exceptional styling experience has changed the way naturalistas maintain their fierce crowning glories.  
Why you should support: It has found a niche in a very competitive market, and has added a high level of convenience for women.
7. The Mane Vendor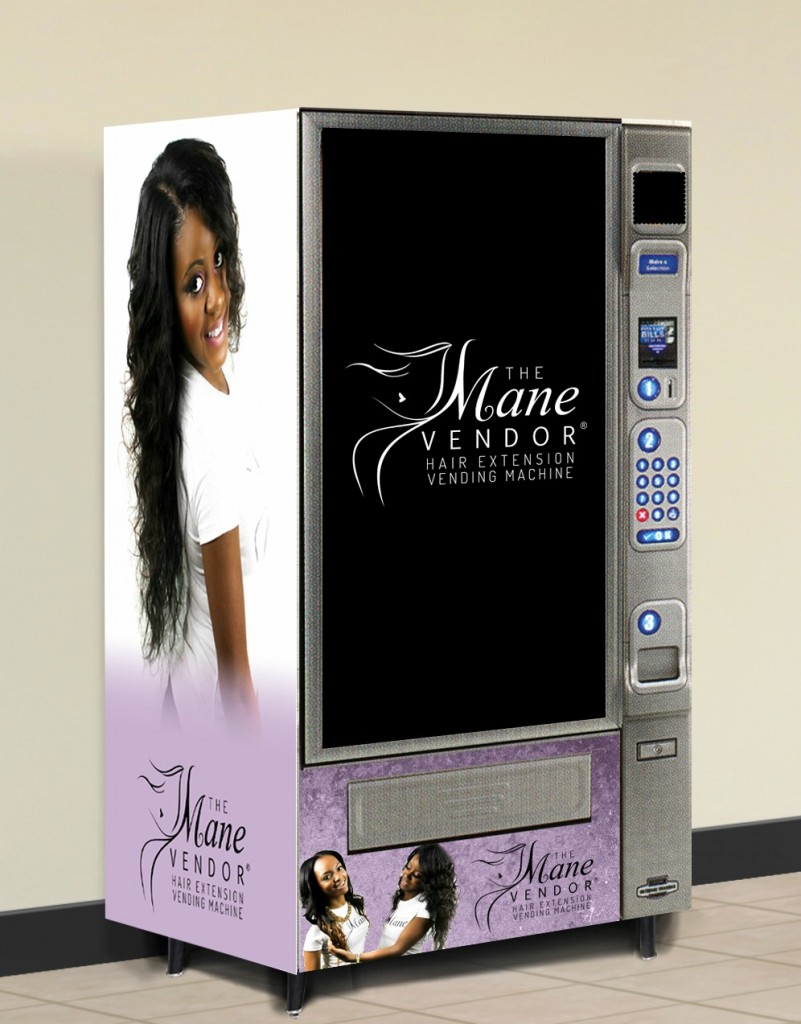 HQ: Fairfax, VA
Founder: Marcella Ellis
Established: 2014
Website: http://www.themanevendor.com/
IG: @themanevendor Twitter: @themanevendor
About: This revolutionary product enhances the level of customer service within beauty salons around world. The Mane Vendor provides consumers with first class hair extensions with the push of a button. Take care of your hair needs today by using this innovative salon concierge system.
Why you should support: It's an awesome product that make it easier for hair salons and their clients to select their hair extensions. It also make it really convenient for the salons and clients as well. Rather than making a stop at the beauty supply store before going to the salon, you can get your hair extensions at the salon.
   8. Thompson Hospitality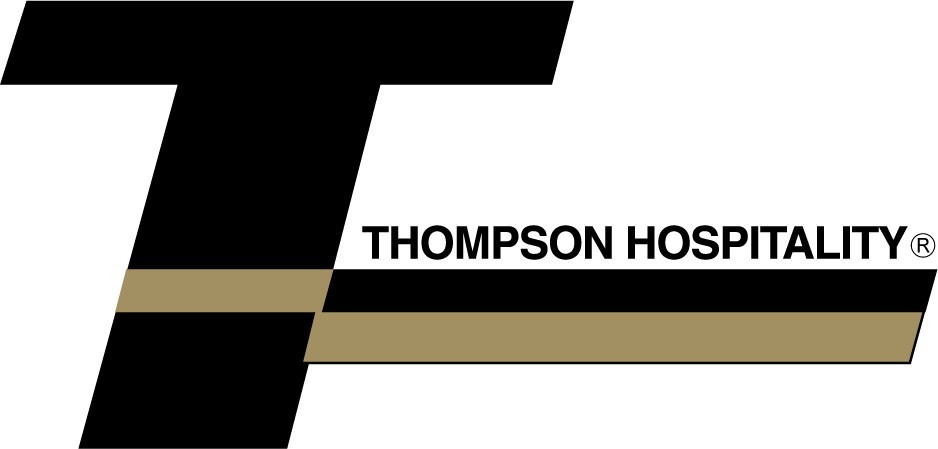 Founders: Warren M. Thompson
Established: 1997
Website: http://www.thompsonhospitality.com/
Twitter: https://twitter.com/THMarketing
About: Warren M. Thompson started Thompson Hospitality in 1997, and over the years his business grow to one of the country's largest minority-owned businesses. This company operates both franchised commercial restaurants and onsite dining sites. Through a partnership with Compass Group, Thompson Hospitality provides dining services for corporations and universities in 46 states including higher education accounts and many historically black colleges and community colleges. Using locally sourced sustainable and healthier menus, Thompson Hospitality has been able to provide kids K-12 throughout the country with healthier cafeteria services and food.
Why you should support: Thompson Hospitality makes sure that in over 46 states that both colleges and schools have a better healthier menu when it comes to eating. Thompson Hospitality also provides internship and employment opportunities for students.
    9. Act-1 Group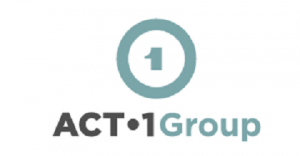 HQ: Torrance, CA
Founders: Janice Bryant Howroyd
Established: 1978
Website: http://www.act1group.com/
About: In 1978 Janice Bryant Howroyd started Act-1 Group, and it is now the largest woman minority- owned employment agency in the US. She is the first black woman to build a billion dollar company, and her company employs over 1300 people in 240 satellite offices in the US and eight other countries. Act-1 Group provides Fortune 500 companies with human resources and management solutions. Act-1 Group also offers a range of services from executive travel management to employee background checks to corporate giants like Merch, Sempra Energy, and AT&T.
Why you should support: Mrs. Howroyd has committed her company to keeping the humanity in human resources. Howroyd believes that in order to lead you first have to know how to serve. "One cannot effectively lead without passionately serving"- JBH.
10. Andrea Iyamah Swimwear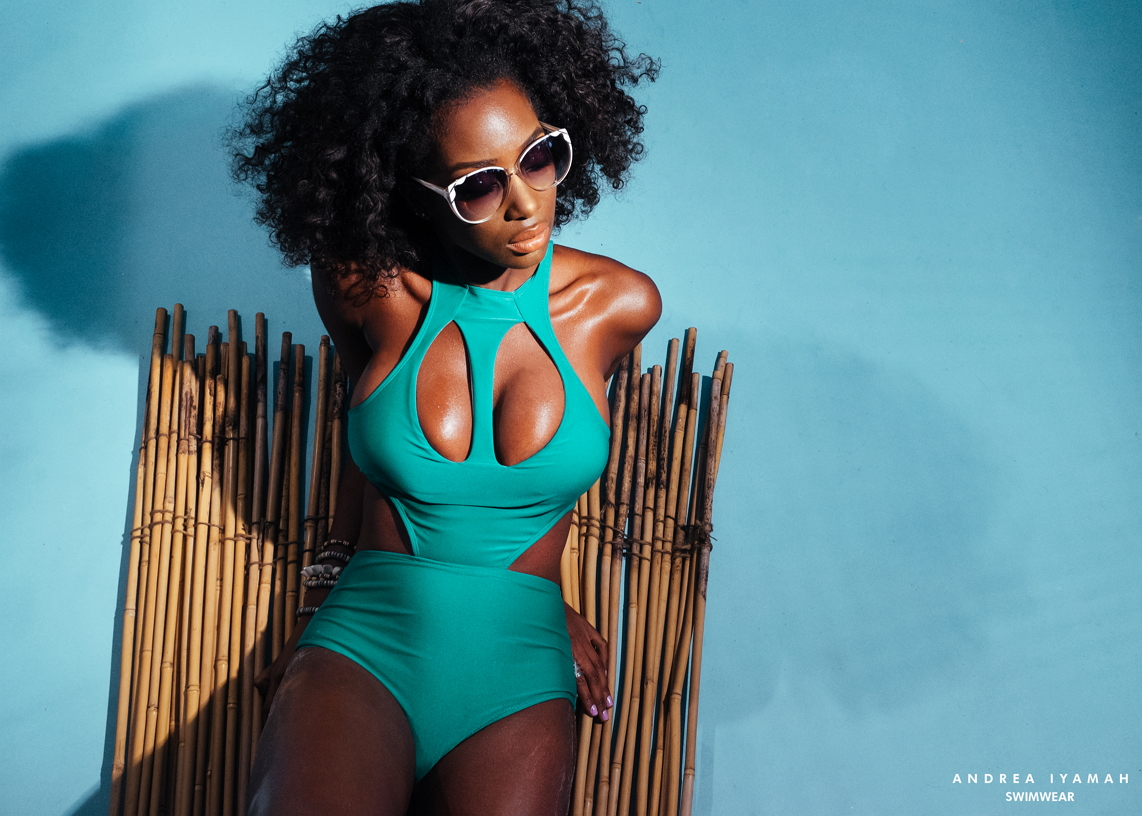 HQ: Ontario , Canada (sold online)
Founder: Dumebi Iyamah
Established: 2013
Website: http://www.andreaiyamah.com
Twitter: @andreaiyamahswimwear
About:  This swimwear designed by Nigerian fashion designer, Andrea Dumebi Iyamah, is inspired by color and ethnic culture.  The pieces are most popularly recognized for its eccentric and eclectic take on swimwear. Using vibrant colors and cuts that are inspired by several african countries the brand specializes in ready-to-wear and custom ethnic pieces.
Why you should support: This brand caters to females all across the world. It's focus is showing the african culture through clothing while paying attention to detail. 
 11. Omar's Kitchen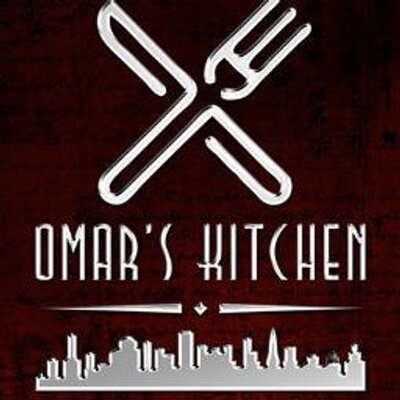 HQ: NYC
Founder: Omar Walters
Website: www.omars-kitchen.com
About : Getting his start when a friend ask him to cater a barbecue and later being hired as family friends personal chef, owner Omar Walters is offering the ultimate private dining experience. Omar's Kitchen staff host unique dining experiences for events such as private dinner parties or brunch. The menu has no limits, taking care of all the minor details allowing you the ease of "just showing up."  You name a theme and Omar's Kitchen will bring it to life. 
Why you should support: This young chef that has a business that is growing into a huge influence in the culinary industry and he has more in store for us in the future. Recognized by notable magazines, and  also catering for other black owned business and influencers (Vanessa Simmons , Melanie Fiona, Necole Bitchie, PYNK Magazine and  MunaLuchi to name a few), Omar's Kitchen is defining "Black to Business."
12. Haute Greeks Couture
HQ: Online 
Founder: Marcia Jones
Website: www.hautegreekscouture.com
IG: @hautegreekscouture Twitter: @hautegreeks
About: Haute greeks is a clothing and merchandise  line that represents African American culture and HBCU pride. It highlights popular black sayings such as " Black by Popular Demand" , " Stay Black, Stay woke". Some phrases we're sure you all have heard. You can purchase T-shirts, sweatshirts, hats, bags that are not only stylish and trendy  but have a strong message to send.
Why you should support:  This clothing line lets us show our african american pride in  a unique and fashionable way. You can still fight for social injustice and let others be aware of your black pride through a thought provoking message while being stylish at the same time.
13. Dapper Black Box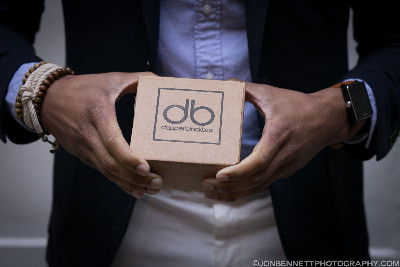 HQ: Online (Urbana, IL)
Established: 2015
Founder: Aaron J. Barnes
Website: http://www.dapperblackbox.com/
IG: @dapperblackbox
About: Dapper Black Box is "the first and only subscription service for the conscious black man." Dapper Black Box sends subscribers a box of black owned products that contribute to their dapper look in exchange for a small investment every month. The company realized that black owned businesses were heavily underrepresented in existing subscription boxes and decided to do something about it. Their mission is to encourage investing money into the black economy and they work towards it by paying businesses featured in each box with the customer's' subscription fees.
Why you should support? It is important to support the dapper black box because this platform essentially allows men to invest into black owned businesses in exchange for products to keep their dapper look consistent and fresh as they receive new products every month. In addition, Dapper Black Box allows black men have an alternative way to find products they may like outside of other more mainstream businesses' products while simultaneously investing in black businesses.
14. Happy Hair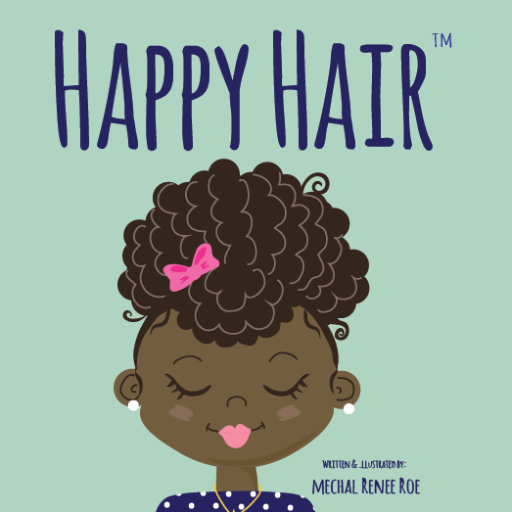 Location: Online
Founder: Mechal Roe
Established: 2015
Website: happyhairshop.com
Twitter: @HappyHairGirls IG: @HappyHairGirls
About: Happy Hair is a brand dedicated to celebrating little black girls and their natural hair/various looks. Mechal built this brand because she longed to create something that represented who she is. Mechal wrote and illustrated the book and there is now also the Renee doll that is sold in conjunction with the book. Tons of women praise Mechal for creating a book that allows their daughters to feel proud of themselves and their hair.
Why you should support: This business and brand is important because our young black queens often internalize the subtle messages sent by the media that the many shades, hair textures, shapes, looks etc. of the black girl are not beautiful. It's important for our babies to have something they can relate to and make them feel special – especially at their young impressionable ages.
15. KweliTV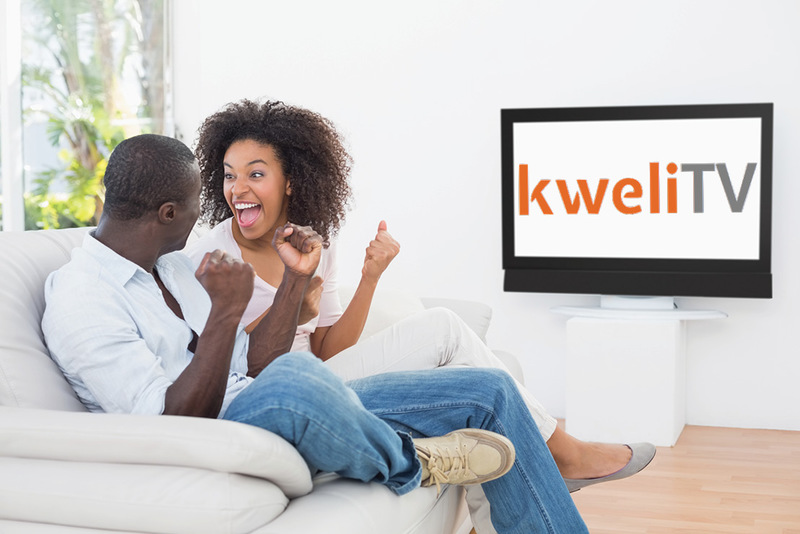 Location: Online
Founder: DeShuna Spencer
Established: 2015
Website: kweli.tv
Twitter: @KweliTV Facebook: Kweli TV IG: @kwelitv
About: Kweli TV is a platform that allows black content creators to gain and further build their audience. The platform can be compared to netflix where people pay a subscription fee for unlimited access to a wide array of tv shows, movies and documentaries. The company aims to provide exposure and awareness to tv shows and films that don't portray the typical narrative surrounding the black community and its people. Funfact: Kweli means truth in Swahili.
Why you should support? It is important to support KweliTV because it is a black owned platform that allows black content creators a chance at spinning the narrative and our community a chance to change the expectations of our people assumed by those ignorant to our culture. It is also a way to pour money into content creators who aren't exploiting our culture on television for a quick dollar.
They have a crowdfunding campaing occuring now that could use your help: https://www.indiegogo.com/projects/kwelitv-a-streaming-network-for-black-voices
What black-owned businesses are you planning to support? Comment below!